Route NL9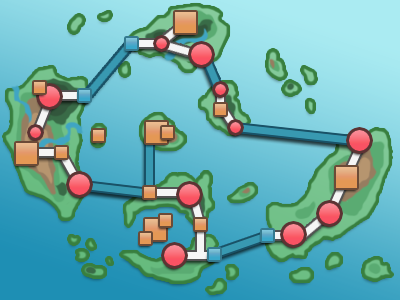 Introduction
Route 9 slopes between the Fulgurok Mountains and Nendal's lower elevations, a relief for those coming down from the mountains but only the beginning of a strenuous hike for those heading for Baaresa Town. The route itself is no cakewalk, either—the dense fog that hangs low to the ground makes it difficult to see the Pokémon lurking alongside the path and by the river.
Pokémon found in Route NL9
A heavy fog blankets this area, making it hard to see what's going on both in and out of battle. Defog can be used to blow the fog away and increase visibility for a while.