Route NL19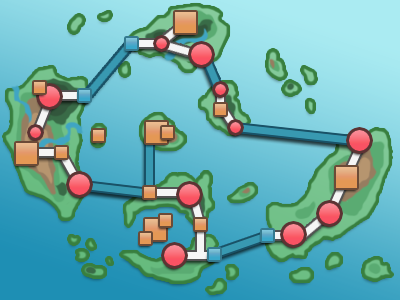 Introduction
Route 19 leads out of the oppressive Jarovesu Badlands (or from underneath it via the Jarovesu Tunnel) and northeast toward Fractura City. It is still quite uncomfortable, especially in the afternoons, but trainers put up with the heat and the Pokémon in order to move forward with their journeys.
Pokémon found in Route NL19
The roads leading through central Krtuso are constantly baking in the rays of the sun. All battles on this route will begin under the effect of an indefinite-duration Sunny Day.